ROI: most agree healthy employees translate into tangible returns
Reduced Turnover

►

Increased Employee Satisfaction

Improved Productivity

►

Reduced Absenteeism & Increased Presenteeism

Customer Satisfaction

►

Improved Customer Retention & Value
---
There is growing interest in an aspect of employee well-being which doesn't have to be costly, time-consuming or complicated.  Recognition of the strong link between nutrition and lifestyle choices on employees' overall mental acuity, daily physical performance and longevity.
With the modernization and aging of the workforce, employees are becoming increasingly aware of these influences on their health and performance in the workplace.  Employers are also noticing that a neglect of this aspect has a detrimental impact on business performance. 
Better Living Nutritionwill deliver wellness solutions that enhance individual performance and translate to team results.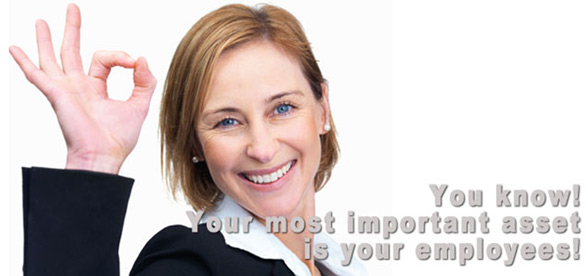 ---
Reality: We are what we eat …
The natural approach to health is preventative in nature and contributes to every individual's ability to achieve overall health through practical education and access to skilled, knowledgeable and certified nutritionists.
Employers with a strong sense of responsibility to ethics, experience and a real concern for employees, can take advantage of:
Education

►

Balanced bodies are good for business

Nutritional Planning

►

Getting it right with the 80/20 rule

Weight Management

►

Attain & maintain body-weight
A natural approach begins with education and can contribute to your employees' and company's overall performance.  Glenda Nischuk would be pleased to discuss how Better Living Centre could contribute to your broader efforts that educate, assist and support your employees' well-being.