Different wellness programs will be offered at the Better Living Centre on an ongoing basis.  If you see a specific program below that you would like to participate in, please contact us and let us know.  For more information call 306-783-0078.
Diabetes is one of the fastest growing degenerative diseases. Learn how a healthy lifestyle makes a difference in preventing and controlling this illness. 16 sessions

An engaging 40-hour scientific journey into the causes and consequences of our country's present state of poor health of many citizens. CHIP explains WHY we need to make better choices and HOW. This program is like going to a wellness centre, with the advantage of being in your own home setting, and the offered continuing support during and after the session is complete.   This life-changing program starts in the month of February. www.chiphealth.com 18 sessions twice a week for 9 weeks.
Nutrition's link to mood, memory, learning & behavior. 4 sessions
Finding freedom from habits that hurt. 4 sessions
Diet & Stress– Is what you're eating, eating you? 4 sessions
An attitude of unforgiveness can have a profound effect on our health.Learn how and why we need to forgive. 8 sessions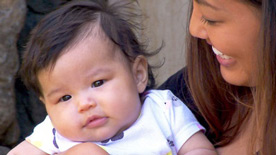 An innovative series of health programs designed for Native people by Native people. 9 sessions
For those suffering from depression or other mental health challenges, this program focuses on the underlying and contributing causes of depression, and what lifestyle changes could help. This successful program is based on the Dr. Neil Nedley's Depression Recovery Program. 8 sessions
Learn how to manage the stress with this 2 –hour informative workshop. Stress is related to 85% of our illnesses so it can't be ignored. Understand what stress is doing to your body and what you can do to manage it.
Your money. Your story. Your life. This class changes everything! We all need to plan for our money. This class will show you how to get rid of debt, manage your money, spend wisely and much more. 9 – 90 minute sessions