Clean can be mean when it comes to our health. The toxic chemicals in the products we use around our homes, and in our gardens result in toxic livers and toxins stored in our fat cells. This has a serious negative effect on our metabolism and hormones and also puts us at risk for inducing asthma, cancer, reproductive and development toxicity, allergies and irritation as well as accidental burns and poisonings.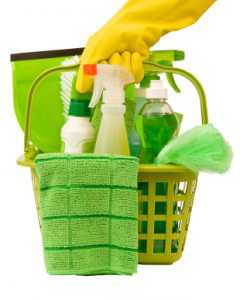 One of the first important steps to restoring health is cleaning up the toxins in our environment.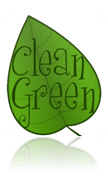 Ecover ZERO Laundry Liquid Concentrate
Ecover Non-Chlorine Bleach Powder
7th Generation Natural Laundry Detergent packs, Fee & Clear
Molly's Suds Laundry Powder
Planet 2x Ultra Laundry Detergent
Arm & Hammer Super Washing Soda Detergent Booster & Household Cleaner
Nature Clean Laundry Powder, Unscented
7th Generation Natural Fabric Softener Sheets
Mrs. Meyer's Clean Day Lavender Toilet Bowl
7th Generation Natural Tub & Tile Cleaner
Green Shield Organic Bathroom Cleaner
Ecover Bathroom Cleaner
Mrs. Meyers Clean Day Basil Bathroom Cleaner
Seventh Generation Automatic Dishwasher Detergent Concentrated Packs, Free & Clear
Attitude Dishwashing liquid
Nice Dishwasher Packs
Mrs. Meyer's Clean Day Geranium automatic Dish Packs
Borax
Heinz Distilled White Vinegar
Baking Soda
Martha Stewart Clean Wood Floor Cleaner (this can also be used on furniture)
Simple Green Naturals Glass & Surface Care, Rosemary Mint
Bon Ami Powder Cleanser
Attitude All Purpose Eco Cleaner
Attitude Window & Mirror Eco cleaner
Other Environmental Tips
Wear organic natural fiber clothing such as hemp, cotton, wool and linen. They breathe better and are much healthier for the skin. Also look for natural fiber bedding and rugs for your home.
Don't store pesticides, herbicides or cans of paint in your home. These outgas and affect your environment.
Avoid electromagnetic pollution. Remove clock radios and other electrical devices from your bedroom. Use a headset or put your cell phone on speakerphone.
Open the windows to increase oxygen rich negative ions in your home both day and night and consider installing a cold air exchange system in your home for those colder months. Open the curtains and let the sunshine into your home along with that FRESH AIR.