Reasons For Making An Appointment To Examine Your Diet At Better Living Nutrition:
You need assistance managing restrictive food choices because of a particular condition or food allergies.
You are overweight or underweight or you are unhappy with your relationship to food.
You believe some of your unwanted symptoms may be related to your diet.
You suffer from PMS or have problems connected to menopause.
You frequently have digestive complaints.
You suspect food allergies or sensitivities are behind some of your chronic health problems.
You are unhappy with your general energy level or well-being or you get sick easily.
You suffer from blood sugar fluctuations .
You simply wish to learn how to improve your eating habits and benefit from recent advancements in nutrition research.
You would like to undertake a cleansing diet or detox regime and need advice and support.
You want to add years to your life and life to your years!
Better Living Centre
272 Broadway Street West
Yorkton, SK S3N 0N6 (Canada)
Fax: (306) 783-3366
   betterlivingnutrition@sasktel.net

Appointments: (306) 783-0078
Monday – 9:00 to 5:00
Tuesday – 9:00 to 5:00
Wednesday – 9:00 to 5:00
Thursday – 9:00 to 5:00
Please advise us 24 hours in advance for cancellation of appointments. You will be billed for appointments that are booked and not attended.
Email, Phone and Skype consultations are available.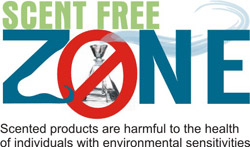 Please be aware that Better Living Nutrition is a
scent-free environment
.
We thank you for considering the sensitivities of others by refraining from using perfumed products when you visit the Better Living Centre.

Couple or family rates can be arranged.
Students and seniors receive 10% off all consultations
Better Living Nutrition currently accepts Cash, Cheques, Debit, Visa and Master card
Receive a $5 credit for every person you refer to Better Living Nutrition. These can add up to a free consult for you!